Proud of our customers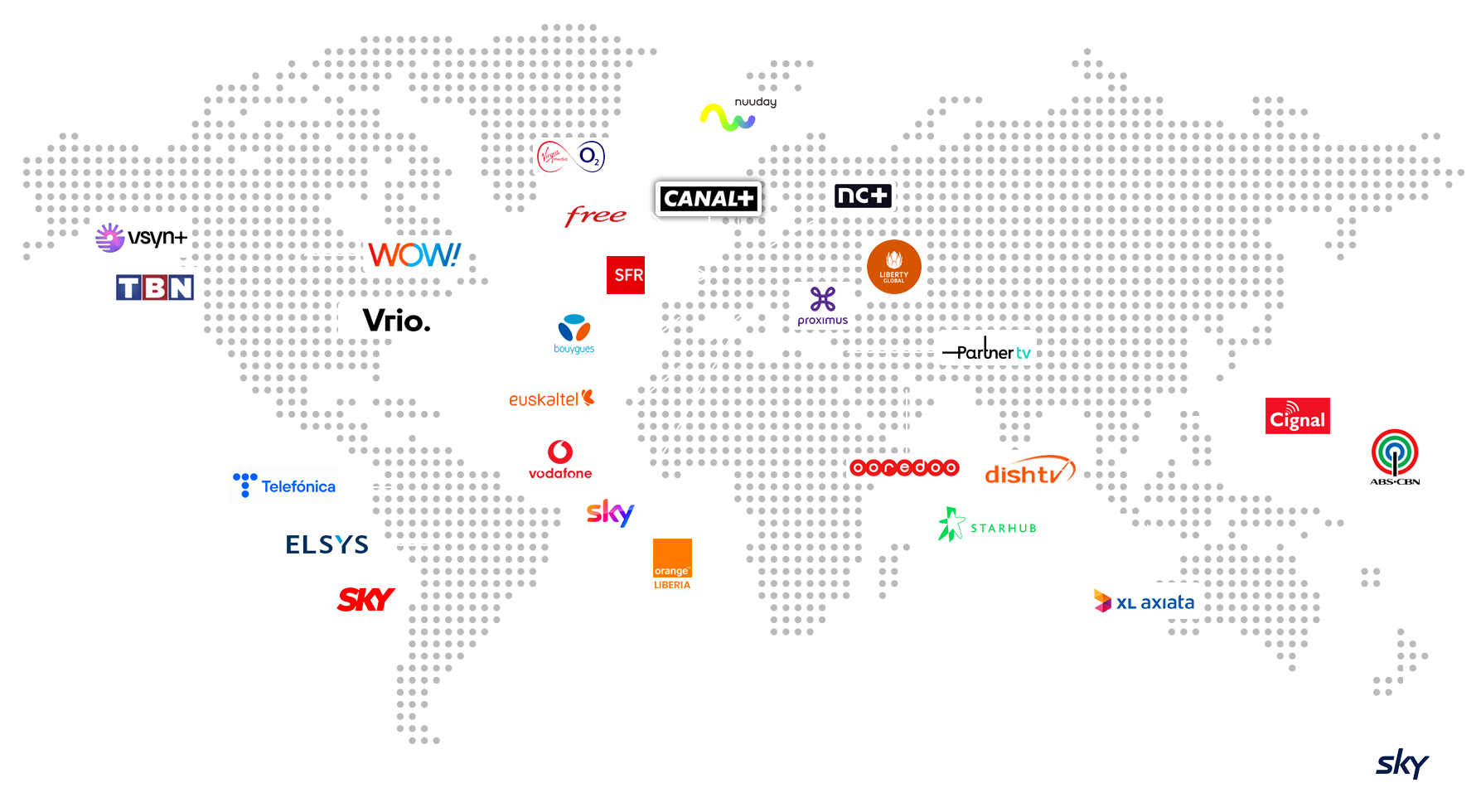 Some of our Success Stories

Canal+, part of the Vivendi group, is a major DTH operator with 24M subscribers. Canal+ operates globally in many countries including France, Poland, Benelux, Africa, Vietnam...
Objectives of Canal+
Develop and enhance all their new generations hybrid DTH Linux STBs, and upgrade all their legacy STBs.
Missions
MW development, UI co-development, Software quality, Program Management, Architecture, STB SI.
Deployed products
Wyplay MW stack, 3rd-party apps integration framework with WyLambda (including Netflix, Disney+).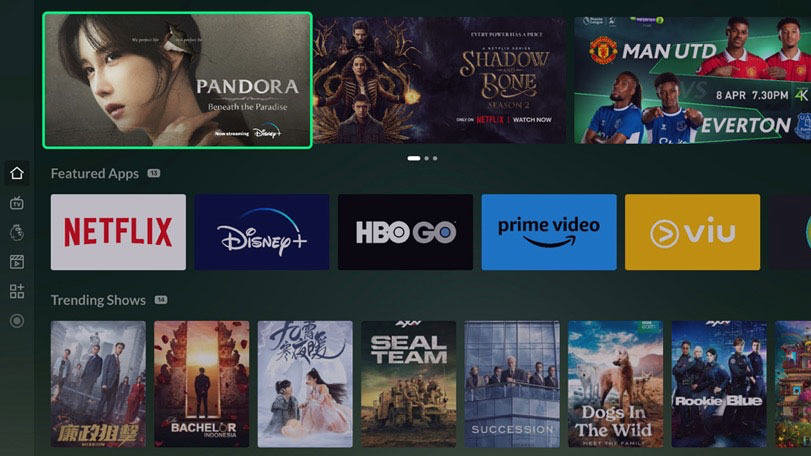 Starhub is a T1 Operator in Singapore providing Broadband & Mobile with 500K TV Subscribers.
Starhub objectives
Launch Starhub TV+, a cross devices experience with a bunch of 3rd party OTT apps, advanced real time live sports statistics and an innovative B&O Smart Speaker with Android TV Custom Launcher.
Missions
- Advanced Services : Live, Start-over, Catch-up TV, VOD, CPVR
- Android STB OTT Unicast + Multicast ABR
- Google Assistant with Operator Cloud to Cloud
- Addressable TV & On-Screen Advertising
- Realtime Live Sports Statistics
Deployed products
EMI:
Super-Aggregation with Netflix, Disney+, Prime Video...

Cross device UX:
AndroidTV, iOS, Web, Android, Amazon FireTV, AppleTV, Vidda, WebOS, Tizen

Nuuday is the leading operator in Denmark, with cable and IPTV infrastructure.
Nuuday has decided to embrace the RDK standard with its new STBs.
Objectives of Nuuday
Develop a RDK-based STB with a strict respect of the standard, and grow their internal teams to manage their user experience.
Missions
Lightning UI advising and co-development, MW development and support to partners.
Deployed products
Professional Services with RDK skilled ressources on Lightning UI and RDK MW/drivers.

Vrio/Sky Brazil/DIRECTV (formerly part of AT&T) is a leading global tier-1 pay-tv operator with more than ten million subscribers in Latin America and the Caribbean.
Vrio objectives
Deploy modular, flexible middleware software on all their current generation hybrid DTH/OTT, HD + 4K DVRs.
Missions
Linux and Android TV MW customization and new feature development.
- Integration of all Vrio technology (DIRECTV GO OTT streaming, APG, DVB-S2 + A3 + DSS + ISDB-T, Synamedia CAS, HTML5 UI, HTML5 interactive applications).
- Integration for Broadband VoD, PushVod, DSMCC + SWM.
- Integration and validation for WarnerMedia You.i UI framework.
- Develop and deploy complete mini head-end and remote bench technology for development and validation. Software Maintenance.
Deployed products
Wyplay MW stack for all Linux and Android TV HD + 4K DVRs.

Sky TV New Zealand is by far the main TV operator in New Zealand.
They propose TV & VOD services to their subscribers through their STBs and OTT devices.
Objectives of Sky
Launch a hybrid DTH PVR STB based on AndroidTV with major enhancements on the user experience and applications aggregation.
Missions
AndroidTV hybrid MW development with Wyplay TV stack, UI co-development, System Integration team.
Deployed products
Wyplay DVB/PVR stack on AndroidTV, integration of streaming applications (Netflix, Prime...)

ABS CBN is the biggest multimedia company based in Philippines.
They have operations in the domains around TV, radio, news, sports, cinema, press, music, etc...
Objectives of ABS CBN
Transform and reinforce their digital offer with a global Loyalty Program to engage more their OTT clients.
Missions
Setup, configure, and install a blockchain-based loyalty program, developing wallet management and smart contracts with Watch to Earn mechanisms.
Deployed products
Community Web3 blockchain-based loyalty program.

Telefonica is a top ten multinational telecommunications company headquarted in Madrid, Spain with more than eight million pay TV subscribers in Spain and Latin America.
Telefonica objectives
Control and unify all set top box middleware software in all countries on their FTTH network.
Missions
MW source code, MW customization and new feature development, application integration including YouTube TV. Enhanced Support.
Deployed products
Wyplay MW stack (Telefonica OpenMW).