Wylambda
Operators are facing TTM and Cost issues introducing new Applications on Linux & RDK STBs. To solve these problems, Wyplay has designed WyLambda.
WyLambda provides Dynamically Managed TV Applications:
- Native applications
- Android applications

Wylambda is a MW agnostic solution.
Native apps
Youtube
Netflix
...
Android Apps (APK)
Amazon Prime
Video Streaming
Games
Music
...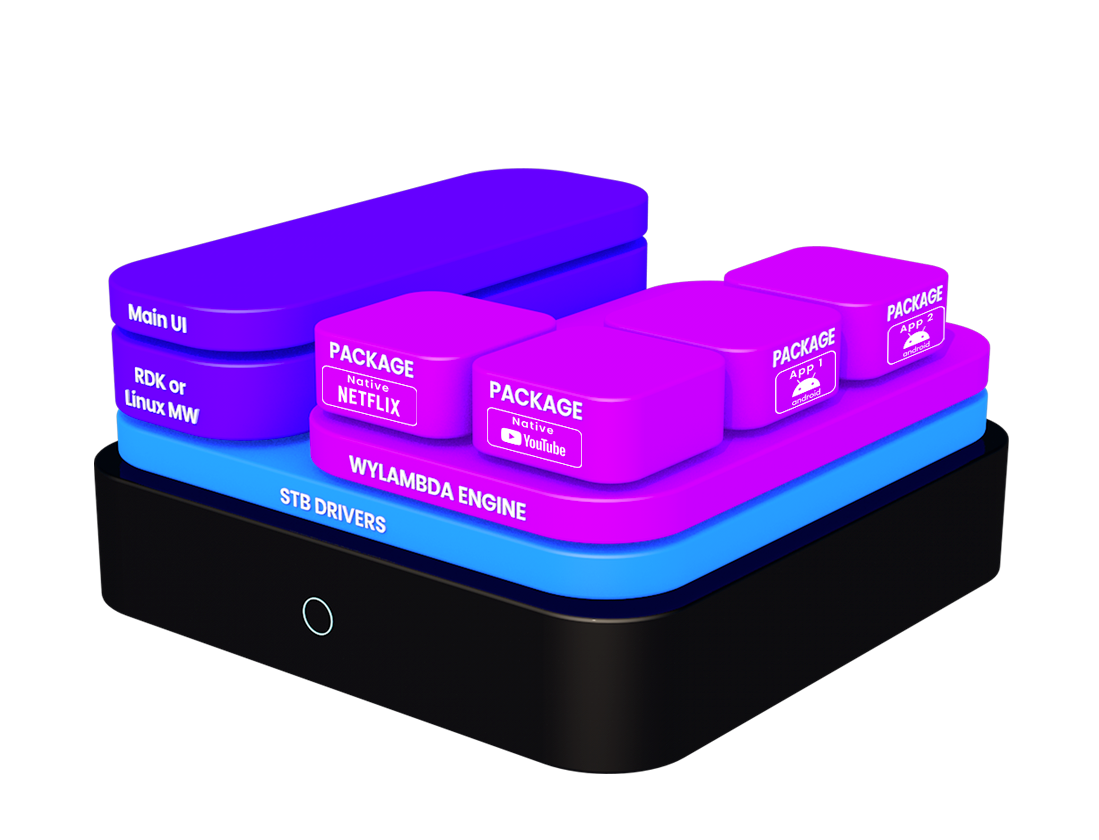 Benefits
- TM & cost optimization
- Accurate targeting
- MW agnostic
- Large range of Android applications