WyCDN
Operators must deal with their video distribution network's ever-increasing bandwidth and associated expenses as OTT usage grows.


In light of this, Wyplay created WyCDN, a cutting-edge Web3 decentralized video streaming network. WyCDN allows video operators and media streaming companies to:
- Reduce its CDN costs
Experience shows up to 70% of cost saving on the CDN.
- Manage Audience peaks
WyCDN is particularly efficient for peaks of audience (sport, blockbuster series…) and avoid the classical CDN to collapse.
- Provides the highest quality of experience
By optimizing the network efficiency, WyCDN is improving the QoE for the end-users (best resolution, no buffering, lower latency...).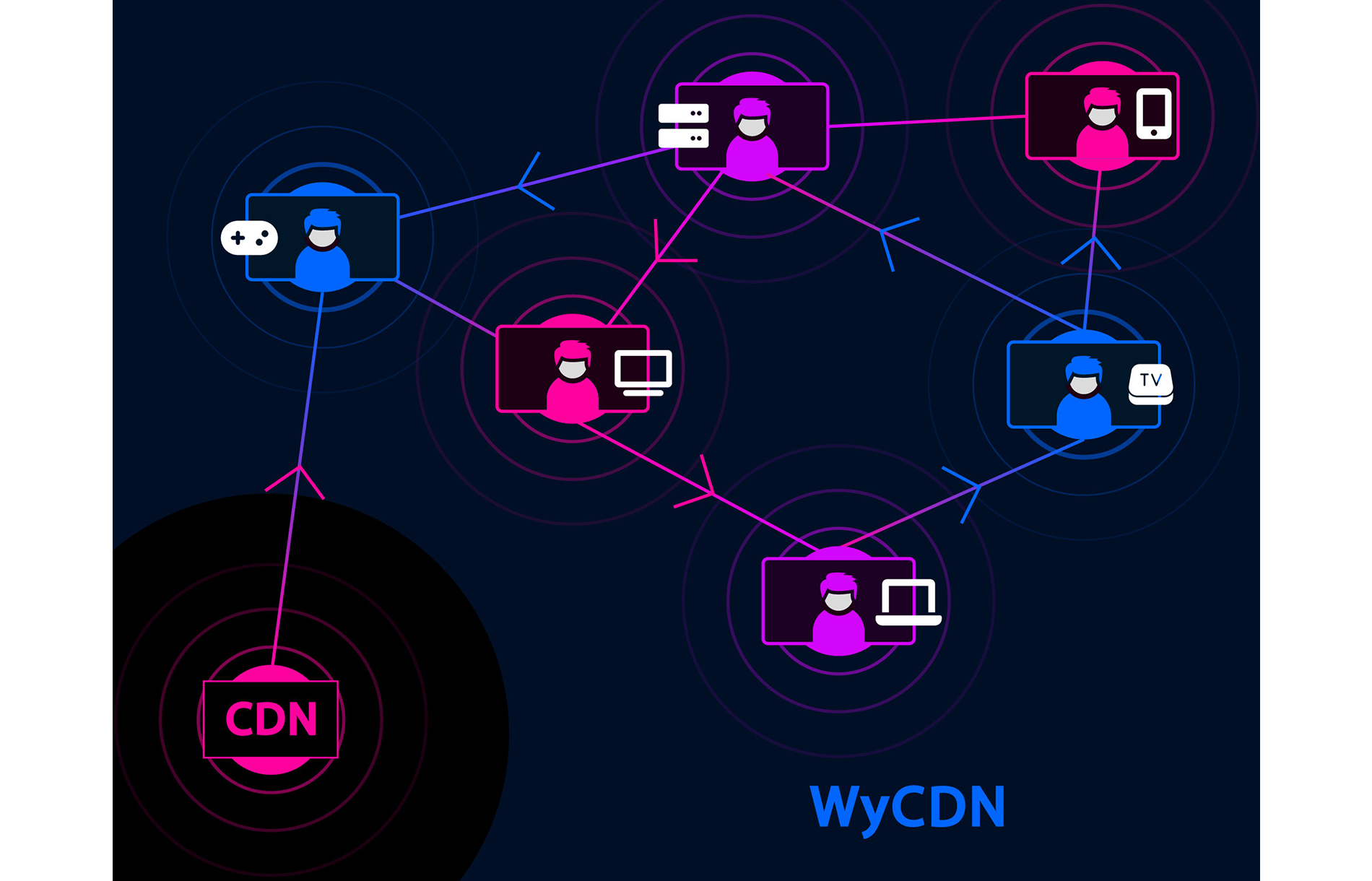 WyCDN applies to the different video distribution use cases:
- Linear OTT (like Live TV)
- Non-linear OTT (like VOD)
WyCDN can be easily deployed on the different devices of the network:
- Gateways
- STBs
- Smartphones
- Tablets
- PCs
- Connected TVs
- Game consoles
Benefits
- Self-organized & resilient
- No change neither integration at the back-end level (encoding, origin server...)
- Client side ONLY integration